Thu 7 May 2009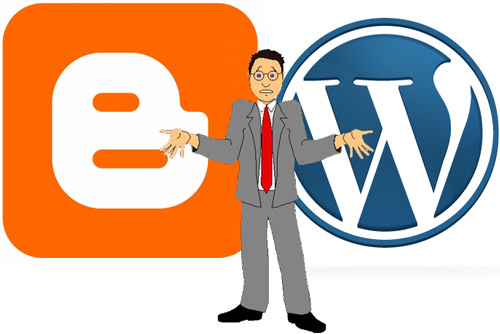 OK, so you want to join the blogosphere and you need to decide whether to use WordPress or Blogger.  Which of the two most popular web-log platforms should you choose? I'll give you the short answer and the long answer.
The short answer is…  WordPress.
Now the long answer:
Over the years I've managed a number of blogs for various purposes, and have mostly used Google's free service, Blogger.  I've long been a big fan and proponent of all things Google.  Truth be known, I'm impartial towards Google.  I love Gmail, Blogger (Blogspot), Google Talk, Google Finance, Google Books, Google News, Google Maps, etc… Several months ago I decided to investigate WordPress.  Honestly, at first, I didn't like it much at all.  But, like many worthwhile things, there was a bit of a learning curve and once that was overcome, I fell in love with WordPress.
Like Blogger, WordPress has a convenient theme/templating system which makes it easy to change the look and feel of your site without editing code.  More advanced users can create or edit templates using HTML or PHP.  WordPress is opensource and as such has a seemingly unlimited variety of themes, templates, plugins and widgets available from the WordPress community.  WordPress also sports integrated link management; a search engine-friendly, clean permalink structure; the ability to assign nested, multiple categories to articles; multiple author capability; and support for tagging of posts and articles.  WordPress also supports the Trackback and Pingback standards for displaying links to other sites that have themselves linked to a post or article.
Like Blogger, WordPress is free and though most people will choose to run it from thier host's server, it doesn't require you to have a hosting service or domain name.   If you take your blogging seriously and have even a modicum of dedication to learning new things, you will benefit most from WordPress.  On the other hand, if all you want is a quick and easy blog, and you don't have the time or energy to bother with a learning curve, are not placing your professional reputation at stake  and just want an insta-blog that is as easy to use as your email account, then Blogger may be your better choice.
WordPress is uniquely flexible and responsive to new trends.  In fact, WordPress can even have you Twitter lovers microblogging from your iPod in no time with their new P2 theme.
In the interest of fairness, I should note that there are other blogging platforms, such as Movable Type, and TypePad.  I am not familiar with these and so chose to focus only on the 2 most popular blogging platforms. If you would like a more complete list of all that is available, click here.

More:
WordPress.org
Blogger.com